Your website matters. 
Let your website be your best first impression.
Question for you — when you were going to make a purchase recently, did you go online and do research ahead of time?
Did the company's website help or hinder your buying decision? The ROBO Economy (Research Online Buy Offline) showed that 82% of smartphone users consult their phones on purchases they are about to make in-store. 
Websites are absolutely a part of deciding where people are going to spend money and who they want to interact with.
Your website must reflect the quality and caliber of your business. People have very high standards when it comes to website functionality and design. 
This is what you can expect when you work with ROI on developing your website.
01
Efficiency
Website development shouldn't require an abundance of time-consuming meetings; you can be reassured our team is friendly and responsive. 
02
Strategic
We are the best at blending the technical side of SEO with branding and powerful messaging.
03
Creative
From photography to writing fantastic copy, we believe that marketing and design needs to look good, but also serve a purpose.
04
Cost Effective
We like helping small to mid-size businesses get the website they deserve without "breaking the bank."
05
You Own It
We believe all businesses should own their own website, and not "pay rent." We also build sites that our clients can update on their own with support, if they choose.  
"We were only showing up online in our local community and our website was very simple. We have a long established business but we noticed our competitors were dominating us in the online market. We went with ROI and built a
new website, took advantage of the SEO management program, started a google Ad words campaign and a more aggressive social media presence. After the first three months we began having record month after record month. It's been amazing!"
— WH
Our Approach
Why build your website with ROI?
You're in business to DO business, otherwise what you're doing is just a hobby. Just like you, we're concerned with your return on investment.
Why
There a few reasons why you should have a website:
To build credibility and trust with your customers who may not know you or your business yet
Allow people to purchase something from you directly
Give you the power to define your brand and your business
In many ways, in this day and age, if you don't have a website, your business doesn't exist!
Yes, people make decisions to do business once they know, like and trust you – usually, once they've had a meeting or a conversation with you in person or maybe on the phone. But, what about what happens before that? What are they seeing, reading or learning about your company from the internet?
Let your website be your best first impression.
A Powerful Tool
We create websites that are more than an online brochure. Sometimes that might be all that you need, but we want to make sure that you have website that is part of your overall marketing and advertising efforts.
How many sales calls can you make in a day, a week or a month? Whatever that number is, with the right design and the best SEO, your website will be there selling and sharing your business to thousands of customers that you can't reach by picking up the phone.
Your website is a powerful tool and is an integral part of the sales process. It's often the first step in someone getting to know you and your company.  
Branding Expert
Find out more about Laura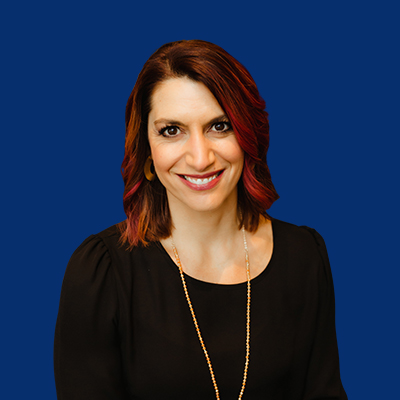 Measure. Evaluate. Execute.
Saint Louis ROI Marketing is a customer-service oriented, lead generating and online marketing company. We specialize in start-up companies and businesses that have been neglected online and bring them LEADS.
"When we hired ROI we couldn't be found anywhere online. Within a month we were receiving quality leads and within the first of the year had driven our cost per lead to an all time low. We also had a start up business that started receiving leads in no time."
— BD
Schedule your free consultation!
Call (314) 541-2077‬
or fill out the form below