Your website is your online OPEN SIGN
Is your website showing up online? If not, then it's like locking and closing the doors on customers. That doesn't sound like a smart business move, does it? If you want to be open for business online, then you need to ask yourself these questions:
Does my business show up in an online search?
Does my website truly reflect the quality of my service or products?
Can I clearly say what my company's brand is?
Am I leveraging the power of social media?
If you can't answer yes to these questions, then we can help.
Saint Louis ROI Marketing is a customer-service oriented, lead generating and online marketing company. We specialize in start-up companies and businesses that have been neglected online and bring them LEADS.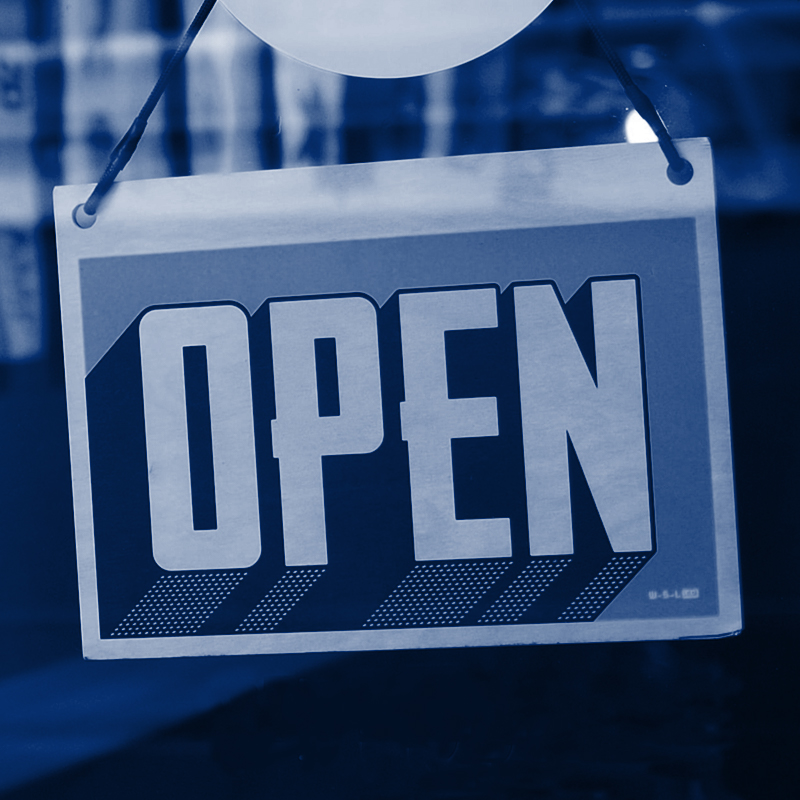 We take proven strategies and customize them to your company's profits and goals. We also take care of your requests and changes, quickly. You can always talk to a person and the people specifically focused on your account. No runaround here.
From single landing pages to large scale sites, we create custom websites that reflect the quality and caliber of your business. 
We take your website and optimize it to rank on Google's first page for the keywords and geographies that is best for your business.
We set up, write and create Google ads for a  money saving direct buy with Google. We bring more leads with lower cost-per-clicks/calls.
Social media is a powerful tool, but it can take time and effort to do it right. With your guidance about what's important for your business, we come up with the content and images, while being strategic and taking care of posting and sharing.
Branding is the foundation to all of your marketing. Knowing your brand personality and your value proposition makes EVERYTHING else so much easier — from sales, to social, to website development. Don't skip this!  
We believe in
Return On Investment
Quick results. Good customer service. Creative solutions. 
We actually care and come along side our clients. We answer our phones, make changes within the hour, and follow up on success. We partner with our clients. Most deal with companies far away or layers of account manager who change all the time.
We come to you and follow up regularly. We are proactive with our clients. We value the lead and ROI more — that's why it's our company name!
What's your biggest struggle with marketing?
Is it time?
Not knowing what to focus on?
Finding a trustworthy partner?
Knowing if it's worth spending money on?
These are all things our clients have told us why they don't put the effort and energy into marketing, which makes sense. You are running a business — serving your customers, taking care of things like payroll and managing your team!
It's hard to find the time to figure out what to post to Facebook or how to update your website or how much money should you spend on Google ads. And then, questioning are you really getting a return on that investment?
That's where the ROI teams comes in. We've dealt with all of those questions above and more. We get it. Here's the thing… we love marketing!
Our purpose is to make your life easier, while getting you leads.
Sounds pretty good, right?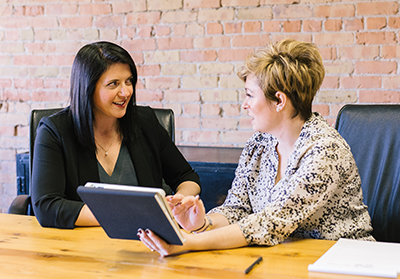 Who do we help?
Many of our clients are B to C, small to mid-sized businesses who have a team of people, but don't want to hire a full-time dedicated marketing person. We can also support the marketing efforts for start-ups that are building their business from the ground up.  
We've worked with clients in multiple industries, so we are confident that our process and expertise will be successful for you and your business, too. 
We do free consultations!
Want to find out out how we can help? 
A Crew That Works For You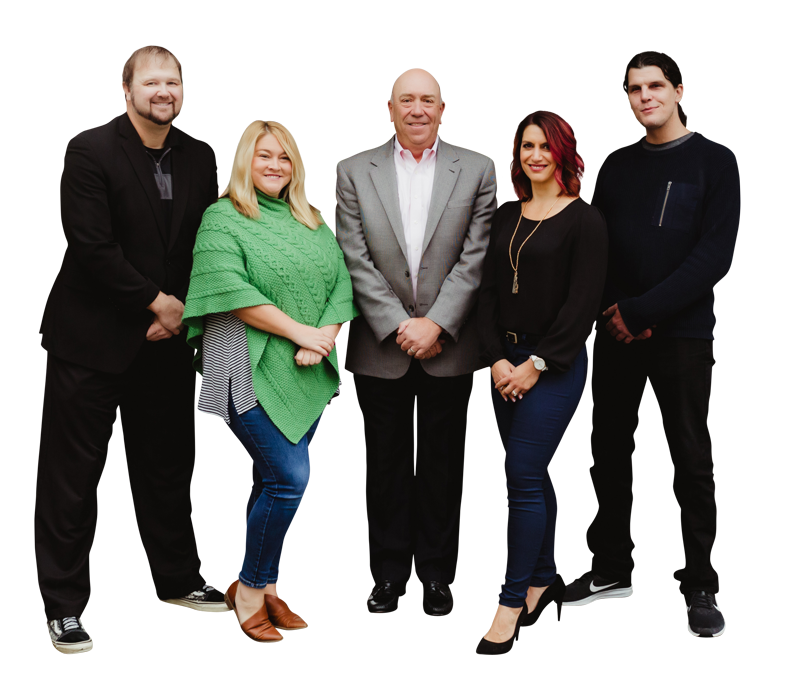 From left: meet Matt, Lindsey, Vince, Laura and Mark
Our team has advanced degrees in our industries, plus decades of experience (probably more than we want to admit ?)! We have a range of personalities, too! We're well rounded, work well with all different types of people and businesses and pride ourselves on being the best that we can be using our respective skills and talents. 
A few hallmarks of working with us:
We buy direct from Google, no extra fees from us

Matt is a Google Ambassador and has been working with them since 2004

Our websites are built so that YOU own them, not us or another service

We take the time to get to know the ins and outs of your business

We make social media really easy and fun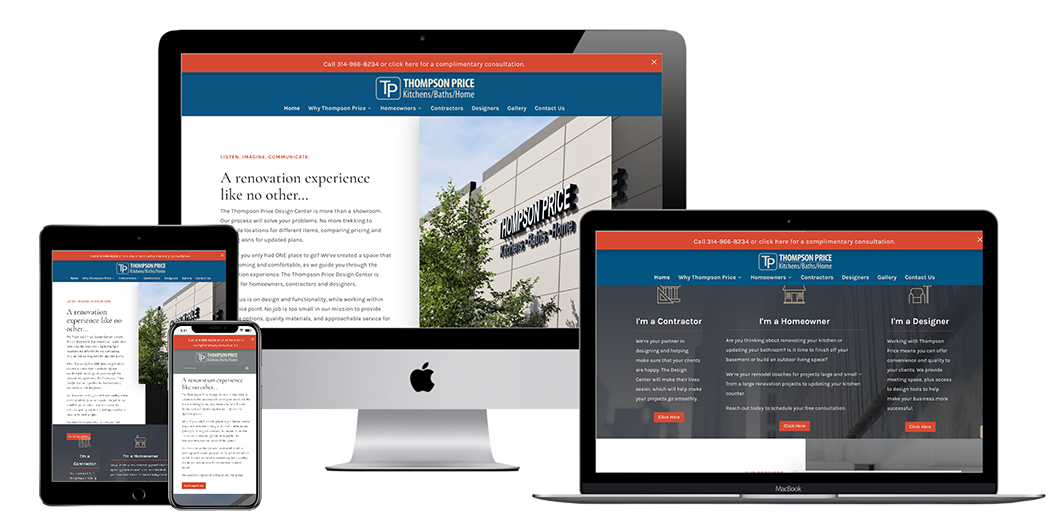 Thompson Price Kitchens Bath & Home
When this business relocated from St. Louis to Chesterfield, it was the perfect time for a redesigned website, upgraded SEO strategy and new social media plan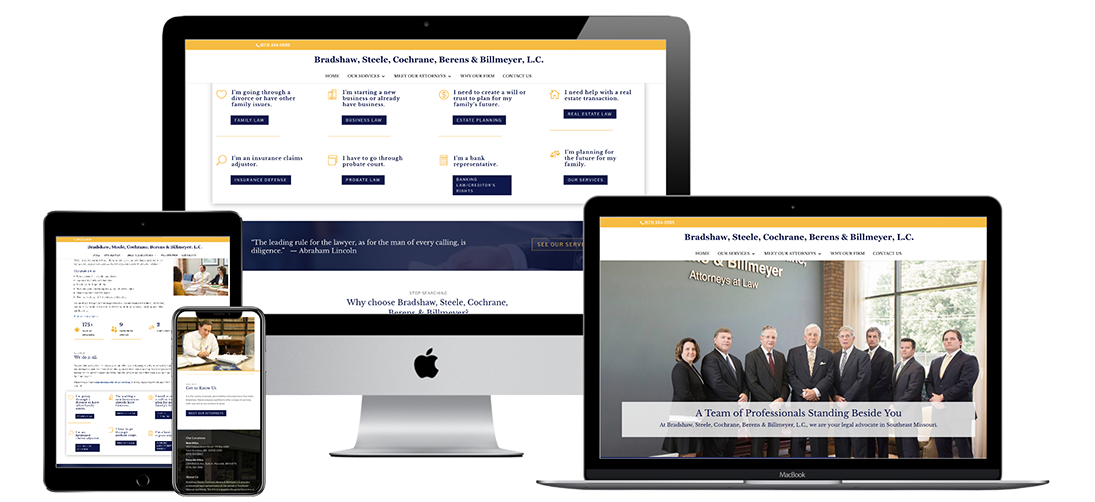 Bradshaw, Steele, Cochrane, Berens & Billmeyer, L.C.
This law firm in Cape Girardeau had the same website for many years and wanted an update to better reflect the caliber of their service and so people in the community would be able to easily find them online.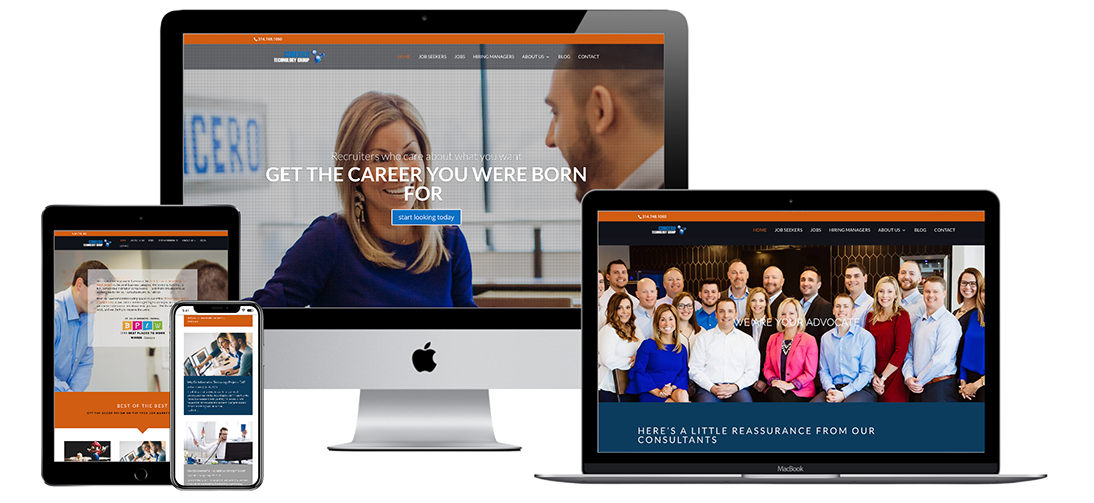 Concero
In a competitive space like recruiting and staffing, companies need to stand out. A powerful brand and dynamic website that reflects the culture of the company makes Concero more memorable to prospective candidates.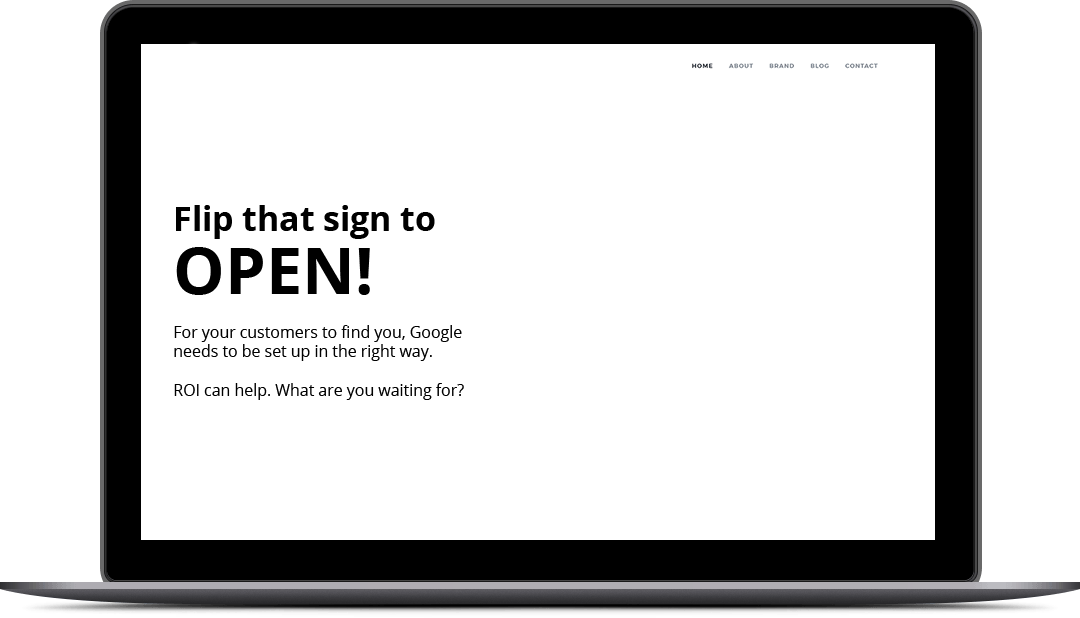 Measure. Evaluate. Execute.
Saint Louis ROI Marketing is a customer-service oriented, lead generating and online marketing company. We specialize in start-up companies and businesses that have been neglected online and bring them LEADS.
"When we hired ROI we couldn't be found anywhere online. Within a month we were receiving quality leads and within the first of the year had driven our cost per lead to an all time low. We also had a start up business that started receiving leads in no time."
— BD
Schedule your free consultation!
Call (314) 541-2077‬
or fill out the form below